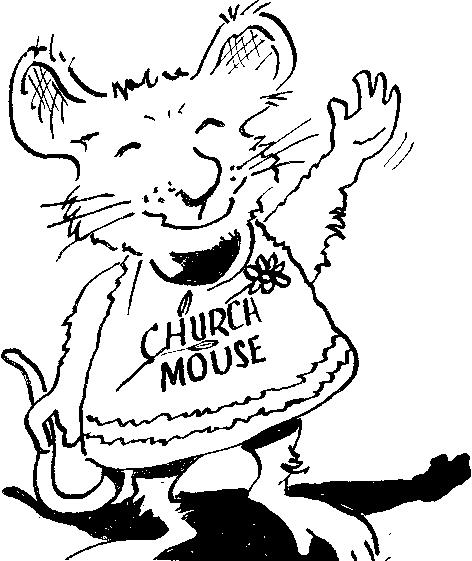 71 North Sparta Avenue, Sparta NJ
Located in the rear of the church
OPEN HOURS
Wednesdays, 10am to 2pm
Thursdays, 1pm to 4pm
Fridays, 1pm to 4pm
Saturdays, 10am to 2pm
Our prices are always low for those on a limited budget. Sales are frequent. Sales are Cash only.
Our merchandise is gently used clothing for everyone in your family, books, jewelry, kitchen supplies, home decor, jigsaw puzzles, games, décor for seasonal holidays and everything in between.
PURPOSE OF THE CHURCH MOUSE THRIFT SHOP
To be good stewards of the material possessions God has given us by recycling and reusing to help those who are having a difficult time meeting their budget.
SAFETY
No pets allowed.
Service dogs or assistance dogs, with proper identification that they are trained within guidelines of the American with Disabilities Act, are allowed.
Masks- please check cdc.gov website for the community level updates for Sussex County, NJ.
BENEFITS
Proceeds from your purchases along with any donated items that do not meet our quality review are given to other charities, locally and worldwide.
DONATIONS, When and What
Bring your donations Only during open hours.
No Drop Offs when shop is closed.
If you would like to donate, due to limited storage space we have a number of items we cannot accept:
Child car seats, strollers, baby bathtubs, stuffed animals, mattresses and box-springs, school textbooks, luggage, large furniture, medical related, sports equipment such as bowling balls, ski boots, skis, adult golf clubs, and electronics such as typewriters, fax machines, scanners, televisions, computers, cassettes, VCR players, VCR tapes. Check with other donation sites throughout the tri-county area, they may take these items.
Donation limit of 3 bags/ boxes per person is requested. Should you have a larger donation, please call ahead, 973.729.9121 to speak to the shop manager, Jackie.
VOLUNTEERS
Volunteers look at each item donated to ensure quality merchandise is placed within our various sales areas.
If you would like to join this team of volunteers, please stop by to talk with Jackie, our manager, or call 973.729.9121 or you may email her at Mousemgr@spartaumc.org.
You do not have to be a member of the Sparta Methodist Church to volunteer.
THRIFT SHOP DEPARTMENTS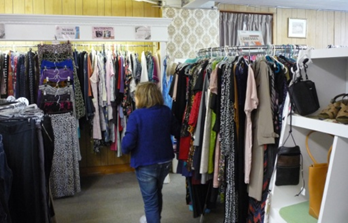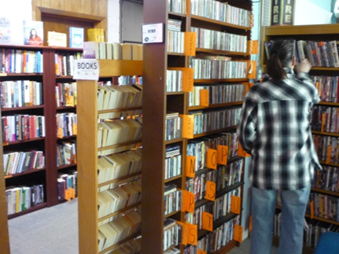 Books, DVD's, CD's, Cookbooks, Children's Books