Grocery cards will be distributed from 10:00 a.m. – Noon on: January 12, 2024. Please check the Feed the Body/Feed the Soul at Sparta UMC on Facebook before you come to make sure it is happening.
Feed the Body, Feed the Soul is a ministry of the Church and UMW that gives people who are struggling financially a helping hand by giving them a $10 grocery card and a free lunch. We give approximately 200 of these each month. In the lunch is a Bible verse that offers hope, an invitation to join us for worship, and an opportunity to share their prayer concerns with us. We also give smiles and hugs when needed. We serve because God loves us. Following the example of Jesus, we help those who cannot help themselves. Many of the people who come are sick and broken. Others are temporarily down on their luck. We don't ask, but as we get to know each other better, they share their stories with us. God is good. If you'd like to volunteer to help with this program or help in the Thrift Shop, give us a call or email pat.schutz@yahoo.com.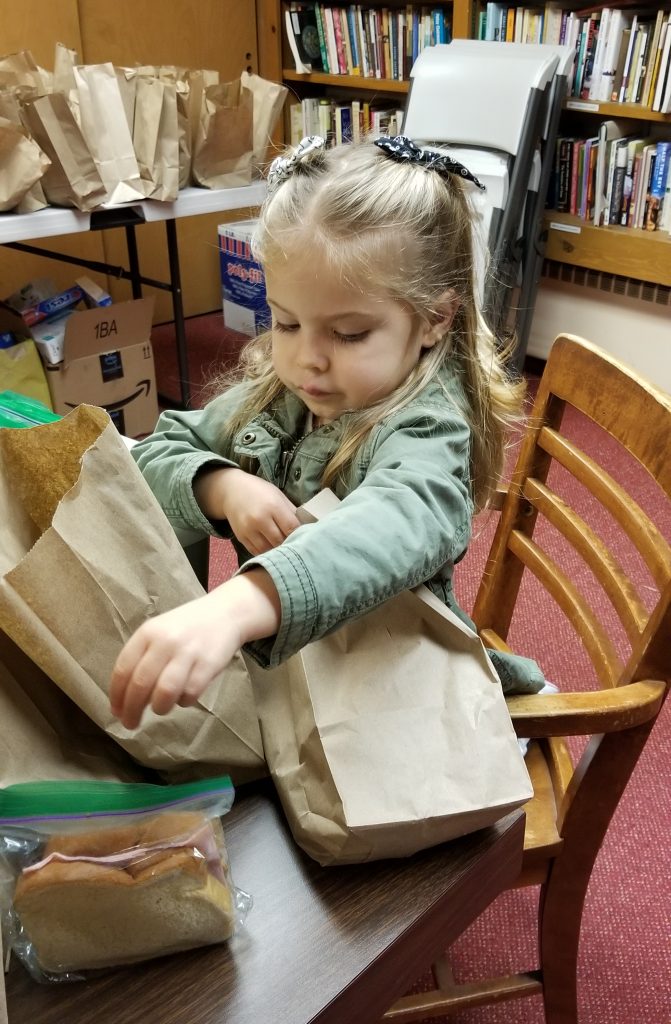 The children are welcome to come and be in mission!
Shop, make sandwiches, or give out lunches and meet God's people!