The Rainbows Program is on hold due to COVID-19. They hope to be up and running again in 2021. Please check back for updates.
RAINBOWS
An effective support program for children, kindergarten through 8th grade, who are living in single-parent or step-family homes, or who are experiencing loss due to death, separation, divorce, or incarceration.
Rainbows offers peer support to children along with the guidance of trained, caring adults who gently listen and encourage/support them (not counseling or therapy).
The Sparta United Methodist Church will sponsor Rainbows for All God's Children.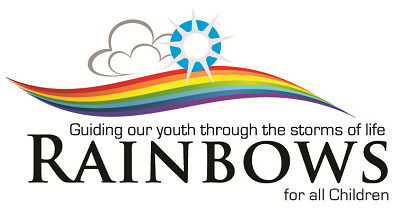 Rainbows meets for six weeks. Please check back for the dates. The meetings are held on Thursday evenings.
Sparta United Methodist Church
(Downstairs classrooms – entrance in the back of the church)
71 Sparta Avenue, Sparta, New Jersey
For further information, or to register your child for this program,
please call Pat Johnson, 973-729-3233.
(There is no cost or fee incurred by the participants)
Sponsored by the Sparta United Methodist Church